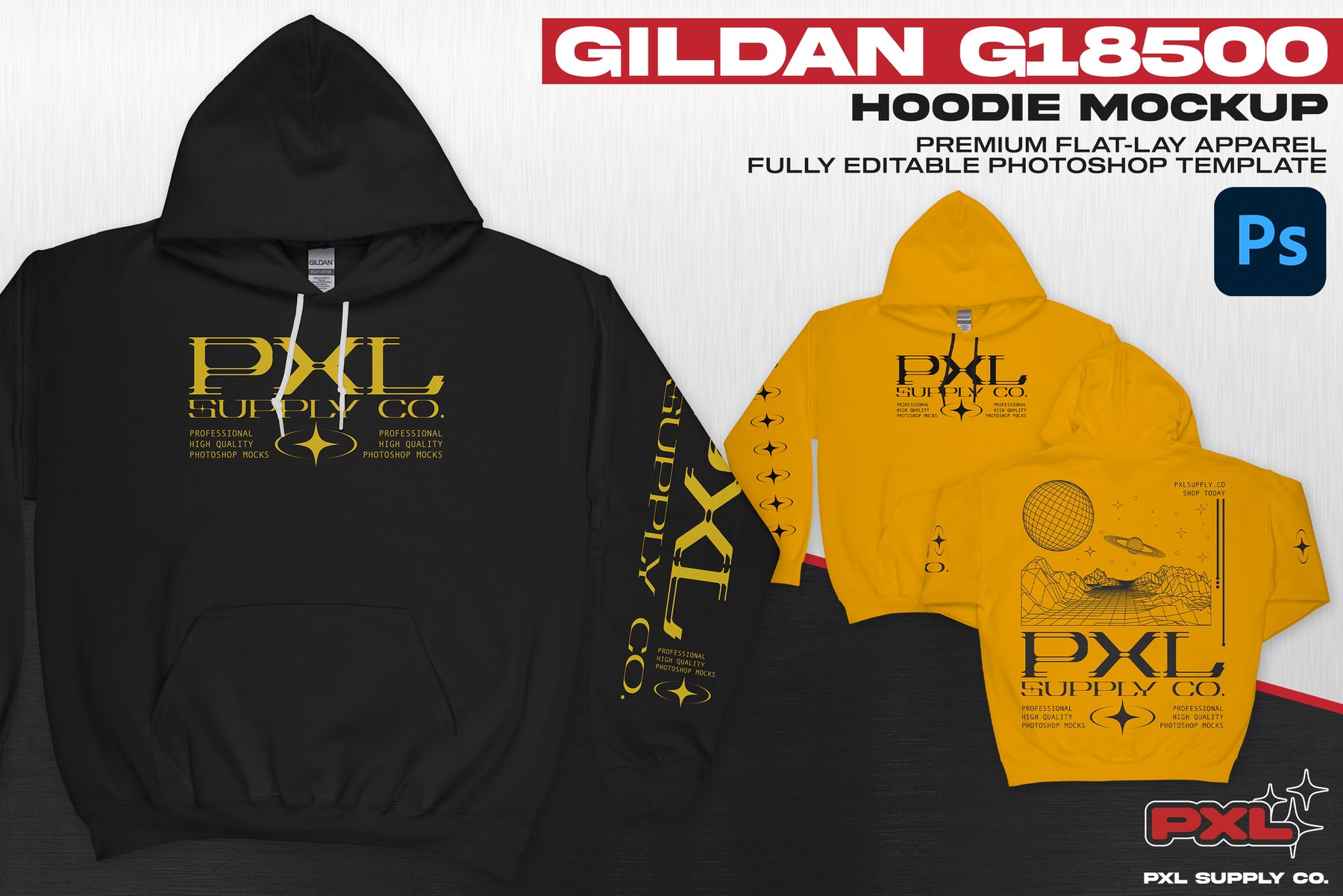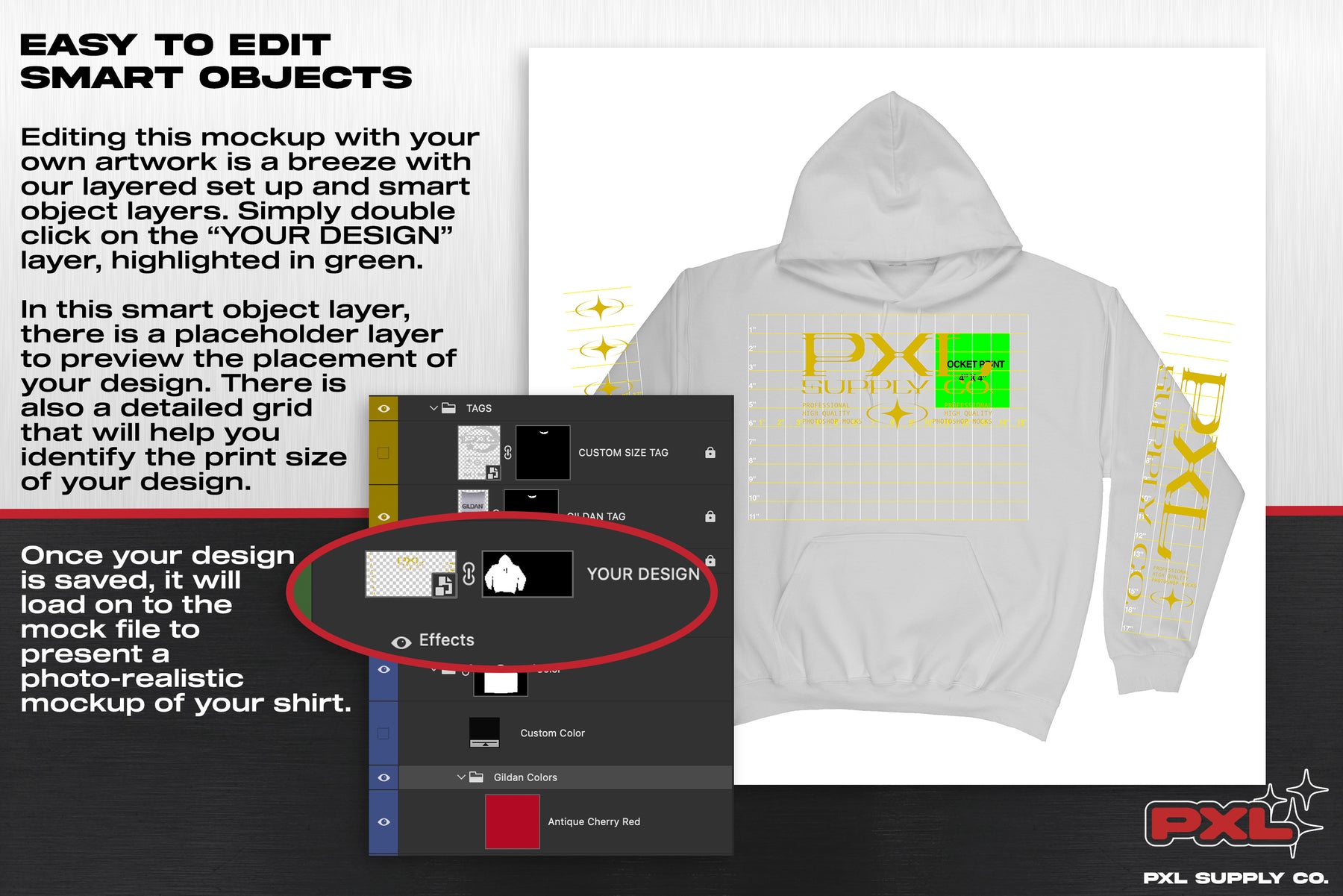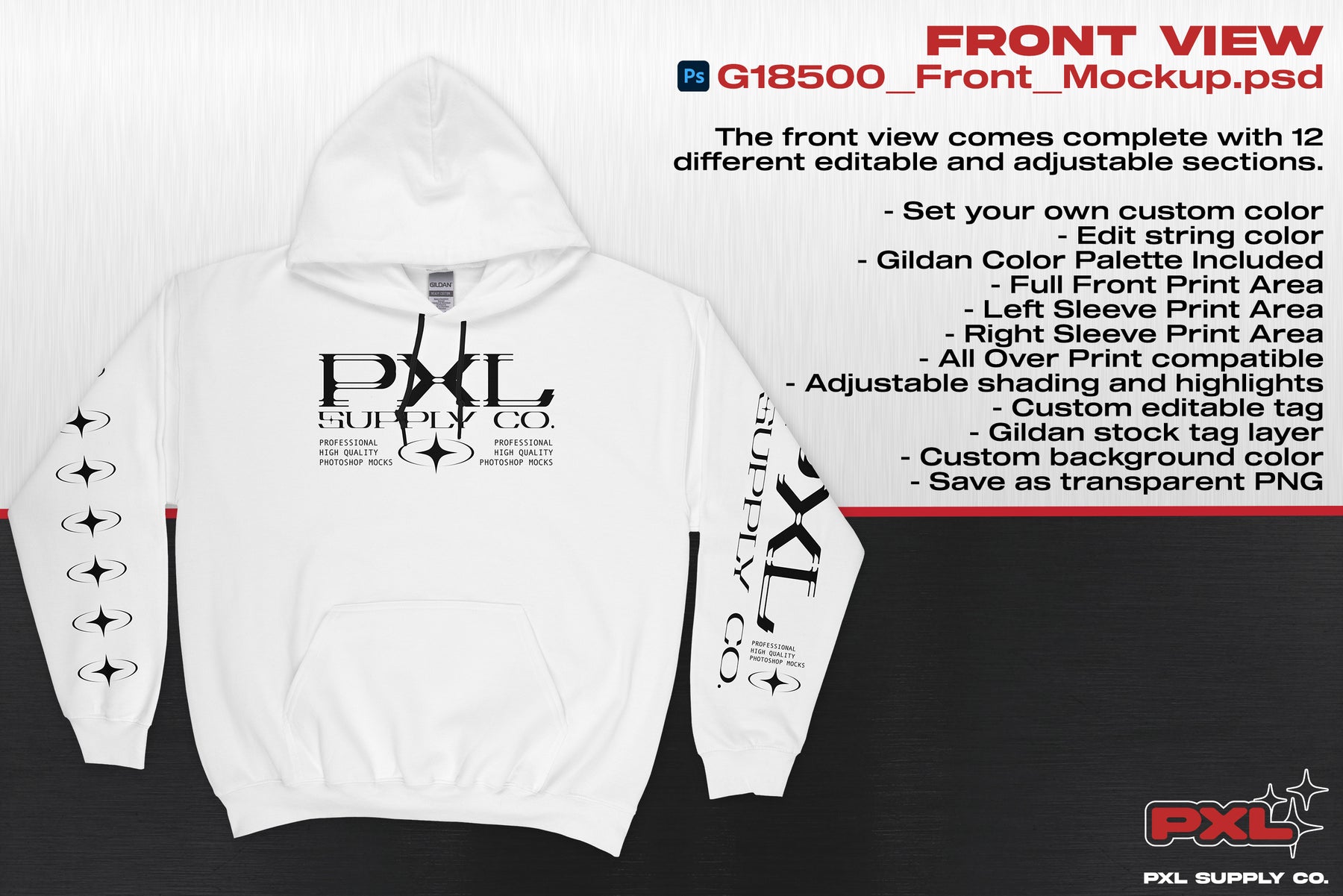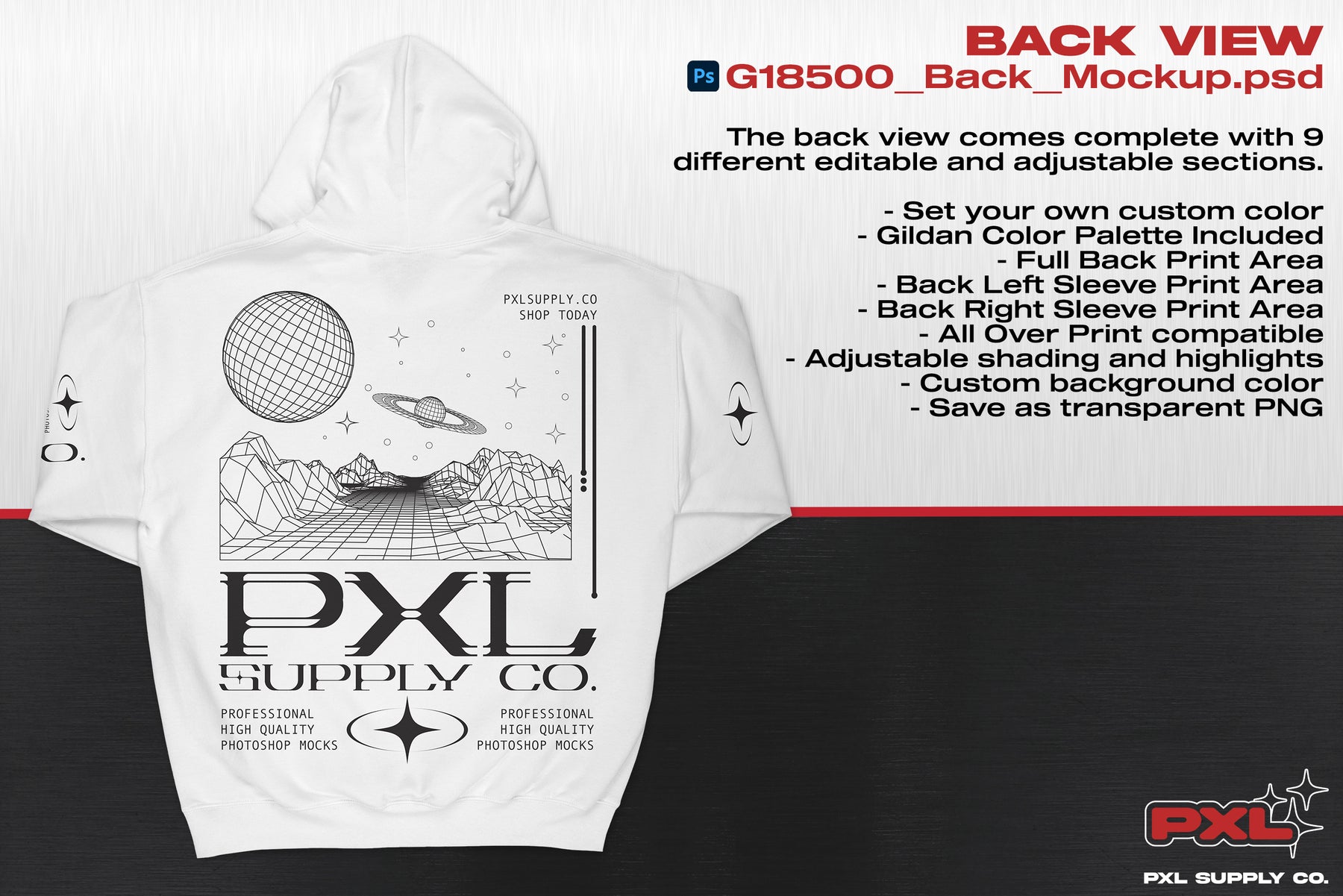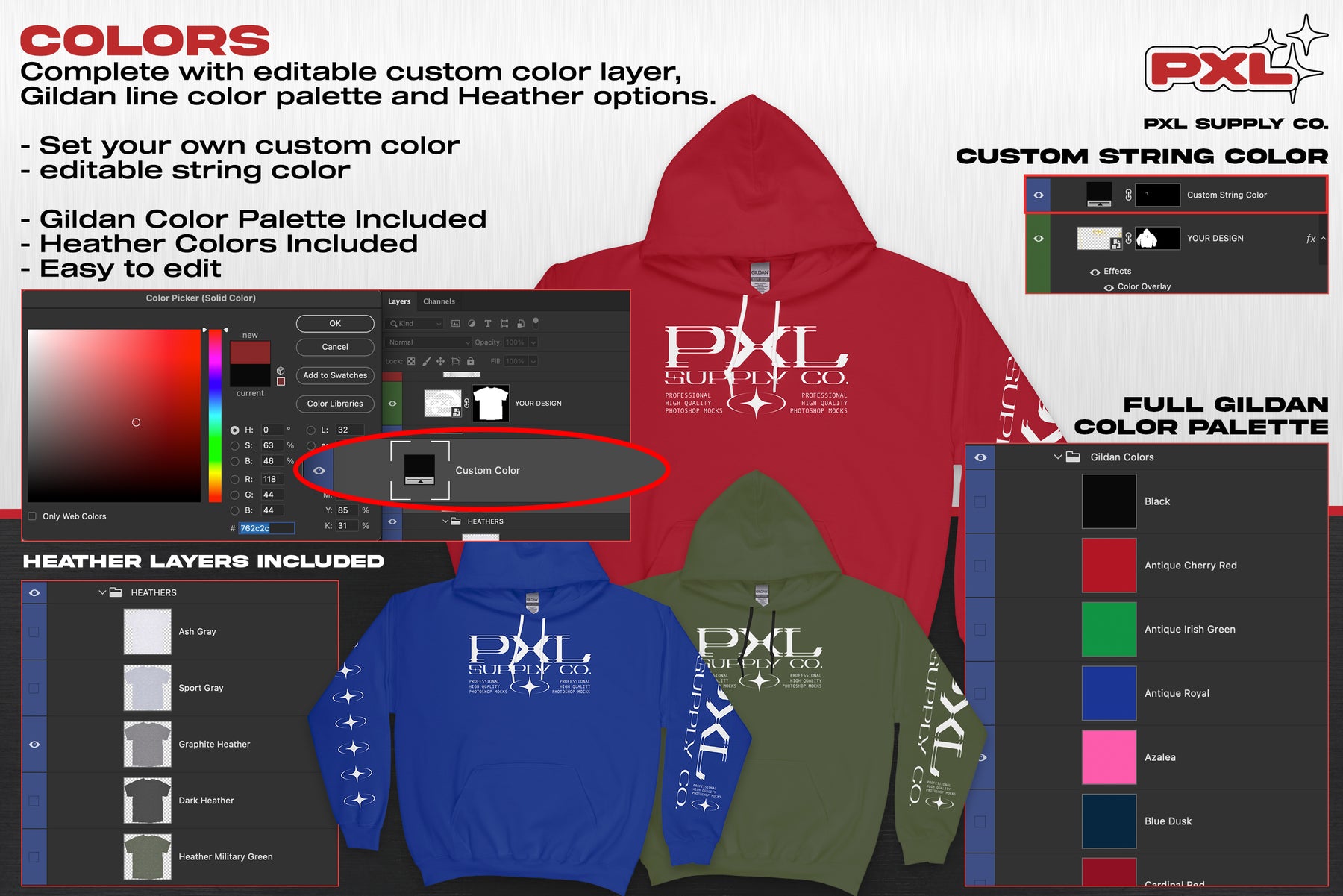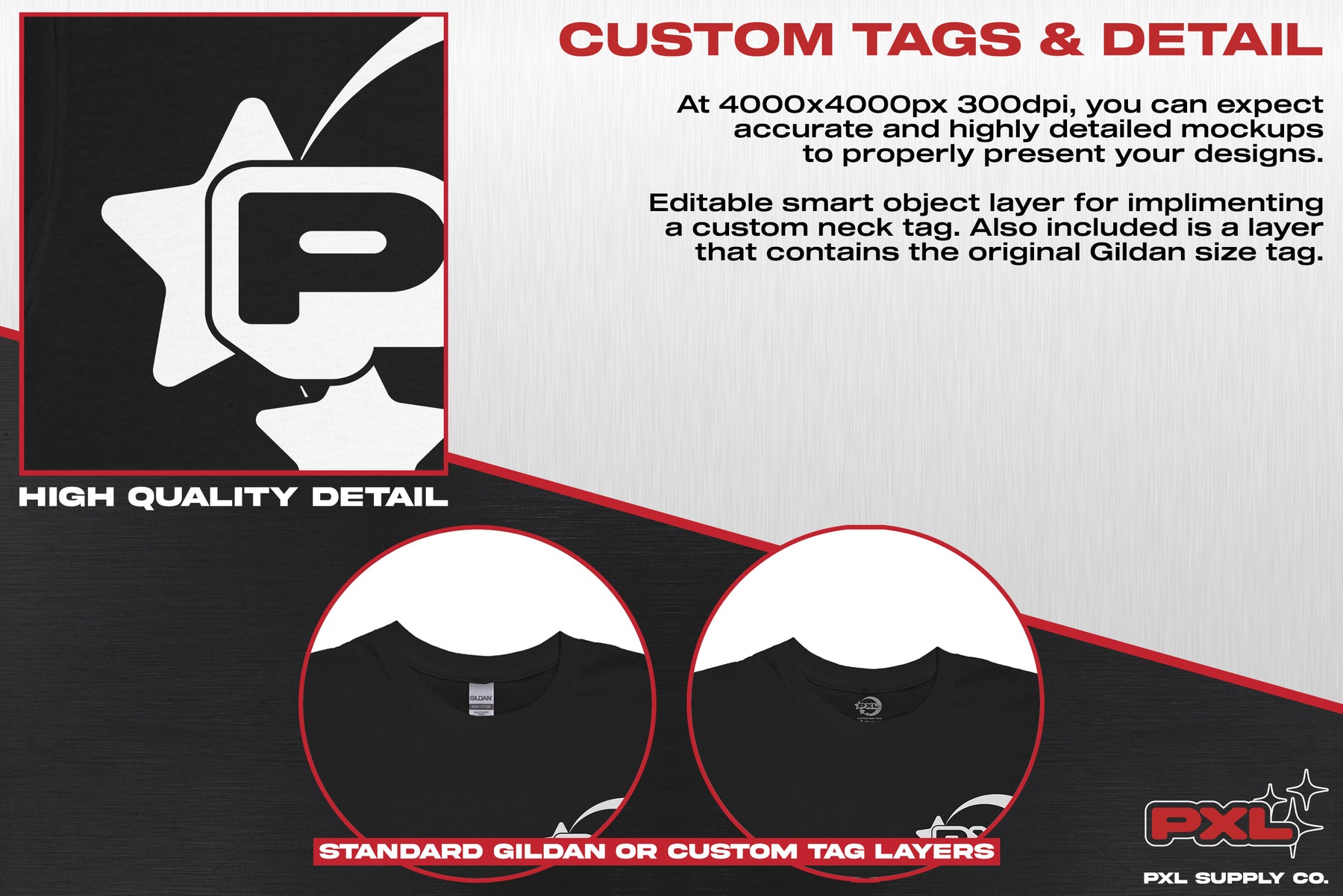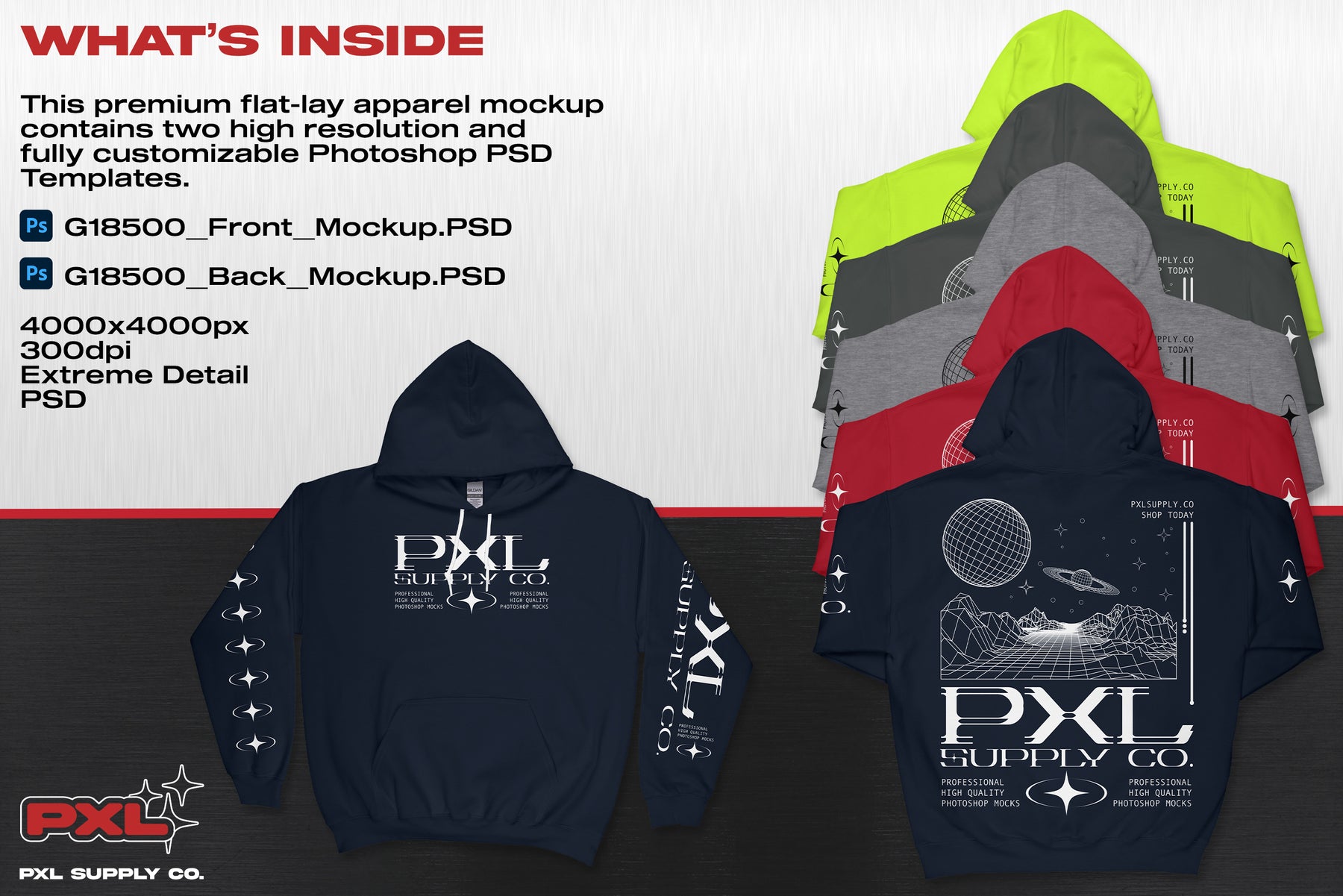 Gildan 18500 (Hoodie) PSD Mockup
Gildan G18500 Mockup Includes:
G18500

 Hoodie

 Mockup PSD
Front & Back Mockup View's
Removable & Custom Tag
Gildan

 

Color

 

Palette
Easy to

 

Edit

 

Layout
4k

 

Resolution
All files are for Photoshop and come in .PSD format. Digital download only.
Please do not download on a mobile device. If you have issues with your download please contact us.